Reviews & Testimonials
Reviews

"One of Website Magazine's recommended SEO software solutions"
- Peter A. Prestipino, WebsiteMagazine.com
Read full review here

"SEO tool that provides you an ongoing task list of what you need to do to improve your Search Engine Rankings"
- Bryan Eisenberg, Best Selling Online Marketing Author
Read full review here

"Could you do some of this yourself without using a service like LotusJump? Absolutely. Would it be as easy, painless, and inexpensive? No."
- Small Business Trends (SmallBizTrends.com)
Read full review here
"...a do-it-yourself online marketing service that helps you improve your website's rankings in Google, Yahoo and MSN"
- Susan Ward, Guide About.com: Small Business Canada
Read full review here

"This simple tool really shines when it comes to ease of use and low cost..."
- John Jantsch, Founder Duct Tape Marketing
Read full review here

"The quality research and development put in to LotusJump has caught me by surprise."
Read full review here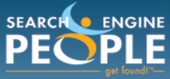 "I find LotusJump to be a good link building training tool."
Read full review here

"LotusJump automates the messy legwork that prevents most marketers from getting SEO done on their own."
Read full review here
Testimonials
"Started using LotusJump, I think it's a great utility, makes it really easy to find related articles and directories to create backlinks. It's by far the easiest and most useful tool I've come across in my career as an inbound marketer." - Ian J.
"You guys have done a great job developing a low budget, user-friendly service." - Steven R.
"Lotus Jump helped me rank on the first page on MSN and we're climbing fast on Google. It's really easy to use and we've been flying through the tasks." - Rob P.
"LotusJump is different than other SEO tools because it provides the 'what, where and how'--what to do, where to do it, how to do it. SEO has never been easier to understand or execute." - Kenny L.
"I just logged in, and this is like, the coolest thing ever." - Matt H.