What is LotusJump?

LotusJump is website marketing made easy. It combines years of experience in the SEO industry with smart programming to create a highly customized SEO Software that can help your website outrank your competition.
LotusJump SEO Software is an easy-to-use tool that tells you exactly what needs to be done to help increase your website rankings in Google, Bing, Yahoo!, and other popular search engines. By analyzing your website and keywords, it creates highly customized tasks with easy-to-follow instructions to help you market your website, saving you thousands of dollars over using conventional full-service marketing firms.
DIFY - We do it for you!
If you don't have time to fulfill the tasks, we have a team of experts that can "Do-It-For-You." You'll get monthly reports outlining what our team has done to help you so you can focus on your business. Our "DIFY" packages are extremely affordable – we believe all companies, no matter how big or small they are, should be able to afford Internet marketing.
Choosing Keywords
Are you having a difficult time picking out which keywords to target? Not sure which keywords will give you the biggest bang for your buck? We have a team of experts that can assist you with that, but here are a few tips to help get you going so you can make the most of your LotusJump membership:
Don't choose a really vague term such as "doctor." Not only will it be very competitive to rank on, it probably won't get you qualified traffic. Someone may be looking for information about doctors or medical school, not necessarily a specific doctor. Instead, try targeting something like "Seattle Pediatric Doctor." The search volume will be lower, but it will be more targeted and qualified (and easier to rank on!).
Find out what the search volume is on the keywords you plan to target. If there are "0" searches a month, you won't get much traffic. Try tweaking your keywords to find something that will get you some traffic. You can find out keyword search volumes with the Google keyword tool.
Check out the competition. Who is ranking on your keyword? Know who is out there so you know who you need to beat.
LotusJump E-Commerce Software
Do you have a large e-commerce site with hundreds or even thousands of products? Are you in need of E-Commerce marketing? Our latest release, LotusJump E-Commerce, is a tool designed to not only help you rank your products and keywords, but it will tell you which keywords have the greatest potential. It features an intelligent, automated keyword research algorithm that actually finds and tells you what the most profitable keywords are. It can support some of the largest E-Commerce companies out there, even with hundreds-of-thousands of products and keywords that need to be targeted.
With so many products and keywords, it can be extremely difficult to know which products will make your company the most money. Did you know that if you have a product that ranks #11 in the Google search engine results, and you focus on marketing it, moving it up to #10, you will more than double your traffic? Sales will increase with little effort. Just being aware of which keywords to target is essential, and LotusJump E-Commerce software will show you just that, in addition to showing you how to increase those rankings.
Creating a strong web presence is essential to competing online. As more and more companies focus their efforts on Internet marketing, make sure you're not being left behind. Know what keywords will make you the most money -- and know how to market them.
If you'd like to see LotusJump E-Commerce in action, contact us for more information – or sign up now for a LotusJump account. Let us show you what LotusJump SEO software can do for you and your business!
FAQ's
Have questions? Read on!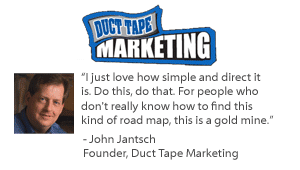 Articles
Learn more about what matters: